Emperor Penguin
Antarctic research buddy
Adelie fun
A memorable day filled with entertaining visitors on the sea ice edge of Antarctica
Banks Island Ponds
>2% of the world's freshwater is found in the Arctic
Devon Island
Two lakes found within the Haughton Impact Structure
Extruding a sediment core from a lake on Banks Island
The sediment would date back to over 10,000 years.
On the left, is John Glew (1942-2019), a dear friend and mentor who was one incredibly talented scientist-engineer-artist. Learn more about John's life here: https://www.youtube.com/watch?v=6cVCRzh6Lgw. Miss him every day.
Lovely Pavilion Lake, B.C., Canada
Briefing astronaut Stan Love before his night dive in the Deepworker sub.
Cleaning out a sub
There really is no elegant way to do this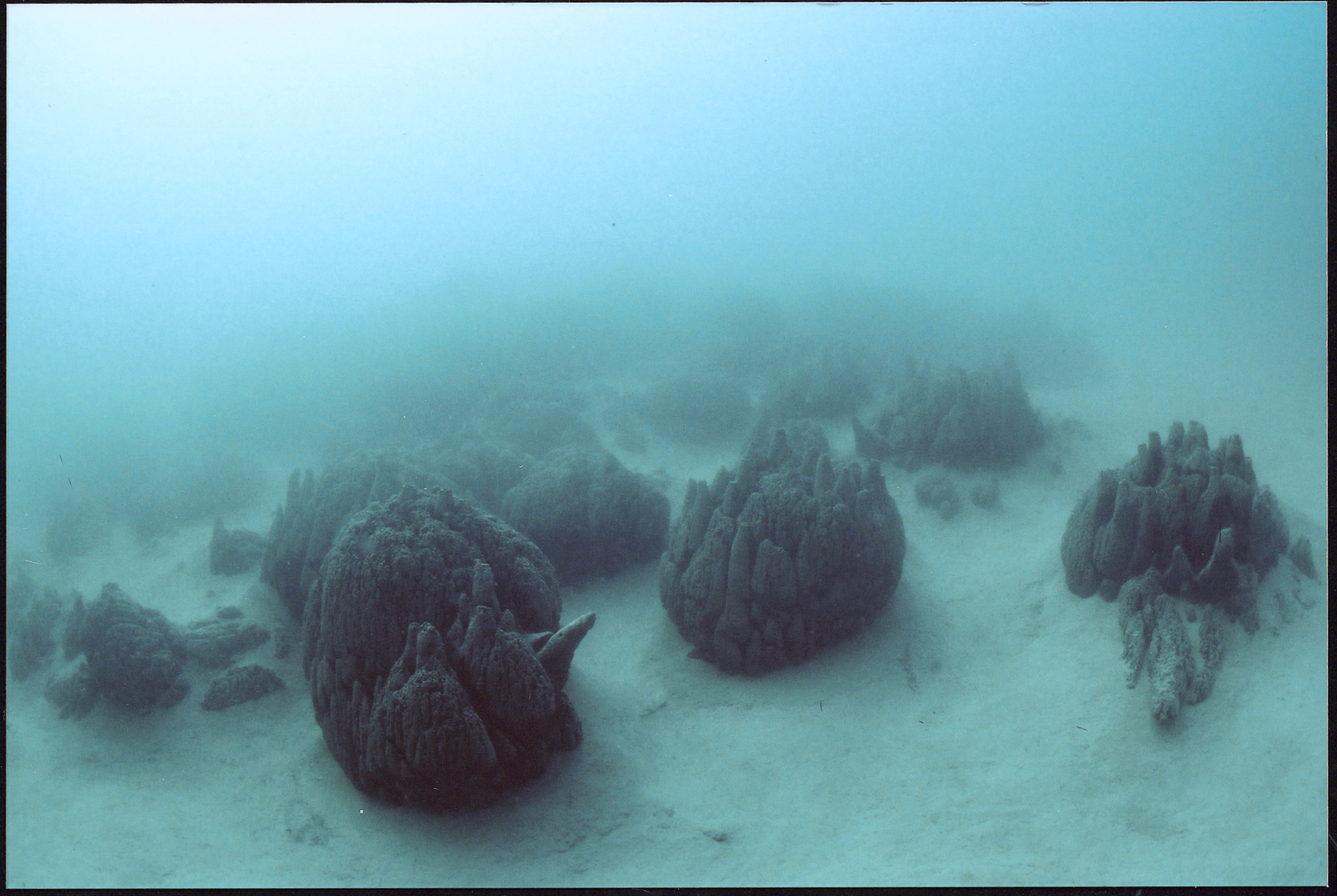 Microbialites of Pavilion Lake, Canada
photo credit ('cause there ain't no way I took this amazing pic): Donnie Reid (underwater photographer extraordinaire)
Symmetry
Legroom in a Deepworker
6 hours in here you say?
Planning interface for PLRP DeepWorker deployment
Visitors come to the field site daily
Go for dive!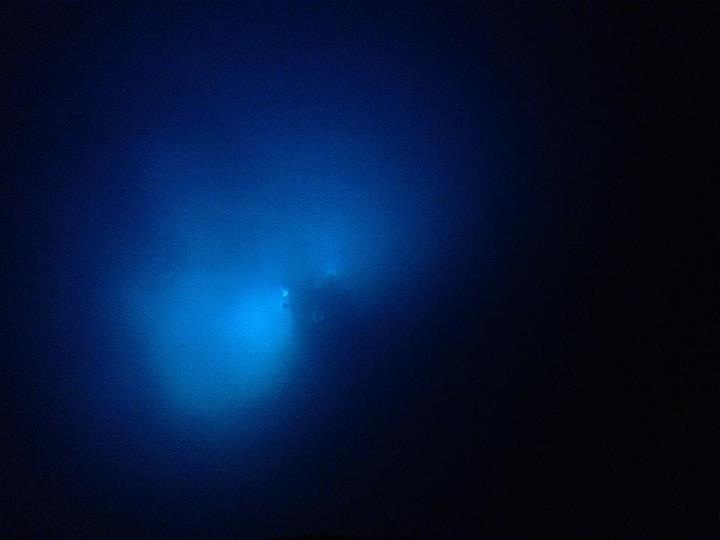 Ocean nightlight: Deepworker submersible descending
Deepworker submersible on a night dive in the Florida Keys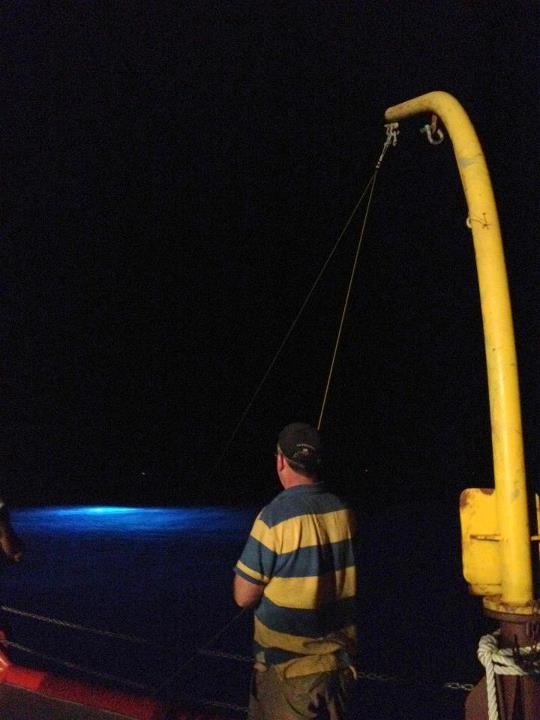 Fishing, NASA style
Development dedication on board the Liberty Star during a NEEMO mission. Chairs are for the weak!
Morning commute during NEEMO 15
Liberty Star
Floating Rodin Garden
A morning chat on the Liberty Star
Getting prepped to dive in the Florida Keys
NASA mobility systems testing in Arizona
PLRP Neutral Buoyancy Lab (NBL) Ops Test, Houston
ROV tests @ NASA Neutral Buoyancy Lab
PLRP Ops Test @ NASA Neutral Buoyancy Lab, Texas
Col. Chris Hadfield and a floating PLRP badge in space
PLRP Nanaimo, B.C. Ops Test
BASALT Idaho Mission Crew 2016
Altered basalt lobe, Craters of the Moon National Monument, Idaho
My trusted hikers on their very last legs.
Mission energy inside the NASA Mobile Mission Command Center
Lac a l'eau Claire
En route to Lac a L'eau Claire, Quebec
Clear ponds on Lac a l'eau claire islands
Kilauea at night
Field sampling in the Kilauea Iki region, 2015
Field sampling in Mauna Ulu region of Hawai'i with Scott Hughes, Kara Beaton and Steve Chappell
October 2015, BASALT Recon Deployment
BASALT Hawai'i' Recon team, October 2015
BASALT Operational Readiness Test @NASA Ames
An EVA with Rick
BASALT Mission Support Center Kilauea Military Camp
BASALT Mission Support Center
A carpet of Pele's hair around the rim of Kilauea caldera
Rain or shine we're on the job
Road to Mars goes through Hawai`i
Sulfur rich landscape surrounding Kilauea
The most perfect breakfast ever - Kilauea Military Camp
BASALT EVA Team, Hawai`i
BASALT Keanakakoi (Hawai'i) deployment
Stan Love (left) and Rick Elphic (right) conducting science-driven EVA under simulated Mars mission conditions
The lovely E/V Nautilus docked in San Francisco
Narragansett, Rhode Island
Summit of Mauna Kea, Hawai`i
Iceland gullies
Northern Iceland
Northern Iceland #2
Stairway through cindercone, northern Iceland
"Oh, the hills are alive"...in Iceland
"Early Mars" on Earth
Puffy cloud hovering over sea ice
Atlantic ocean, June 2018
Patterns of Summer sea ice break-up
Somewhere near to Newfoundland, Canada at 30,000ft
Sunset near to Lo`ihi Seamount, Hawai`i during SUBSEA Cruise A 2018
Amazing crew of the E/V Nautilus 2018
Out in the blue, blue Pacific, this is who comes around to visit
ROVs Hercules (bigger, yellow one) and Argus (smaller, silver one) on the E/V Nautilus
Working along side Leigh Marsh during the 2019 SUBSEA Research Cruise to Gorda Ridge off the Northern Coast of California
This photo was taken during a Watch change (photo credit: Matthew Miller). Leigh and I were catching up on the events over the past 4 hours and the 4 hours ahead of us. One of us was coming on Watch and the other was just leaving their shift. Our watches were 4 hours long and repeated 24/7 for the duration of the cruise.
Honey, I shrank this cup!
We put some (personalized) styrofoam cups on the ROVs, and the result after descending more than 2800m into the Pacific Ocean is a tiny, squished cup that has been reduced to this size after being subject to the enormous pressures at depth.
SUBSEA Gorda Ridge Expedition Team
Returning to port in the SF Bay Area. Golden Gate Bridge hovering above us as we return from our research adventures.
Cell signal (!) after a long voyage
The moment when you get close enough to land to pick up a cell signal. (with Nicole Raineault and Matthew Miller, 2019; photo credit OET)
Lovely E/V Nautilus
E/V Nautilus returning to port through the Golden Gate, California, after exploring Gorda Ridge (2019). (Photo credit: Nolan Salyer U.S. Coast Guard)
Puffy clouds over Gorda Ridge, Pacific Ocean
NASA Presentation 2019
SFPort Pilot Acrobatics 2019
Everyday these incredible professionals casually board, pilot and disembark from ships coming into and out of the port of San Francisco. Here is a video of our SFPort pilot jumping off of the Nautilus after steering our vessel safely out into the open waters of the Pacific. They make it look so easy - and it ain't!!